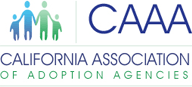 Family Connections Christian Adoptions: We're Hiring!

ADOPTION SOCIAL WORKER NEEDED (2 positions available). This is a full-time position working in the Sacramento office or Fresno office of a statewide, full-service adoption agency. This case management position includes assessment and education of prospective adoptive families for domestic and international adoption; coordinating with county case workers to match waiting children with approved families; assisting birth parents with adoption planning; writing reports and chron notes; driving to county offices and family homes; and locating and securing resources to support adoptive placements. The ideal candidate will be a positive self-starter who loves interacting with people and manages time and paperwork well with minimal supervision.
If interested please email resume to: [email protected] or call 209-524-8844x2217 to discuss.