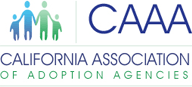 Adoption is a life-long process that permanently changes the lives of those involved, including birth parents, children, and adoptive families. Adoption is not a giant eraser that magically fixes a child's problems.1 The goals of post-adoption services are to strengthen and empower birth and adoptive families.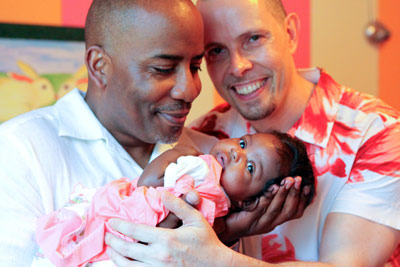 Post adoption services include preventive, supportive, and therapeutic services:
Preventive services - such as education and information assist families in understanding their child and family situation and in learning the most effective strategies for parenting.
Supportive services - such as information and referral, support groups, respite care, and advocacy help to normalize their view of their situation, relieve ongoing stress, strengthen their coping abilities, and assist them in obtaining needed resources for their family.
Therapeutic services - a minority of adoptive families need clinical interventions to address specific difficulties, including specialized assessment services, crisis intervention, a variety of therapeutic interventions, and, for some, residential treatment services that include the adoptive family in treatment efforts.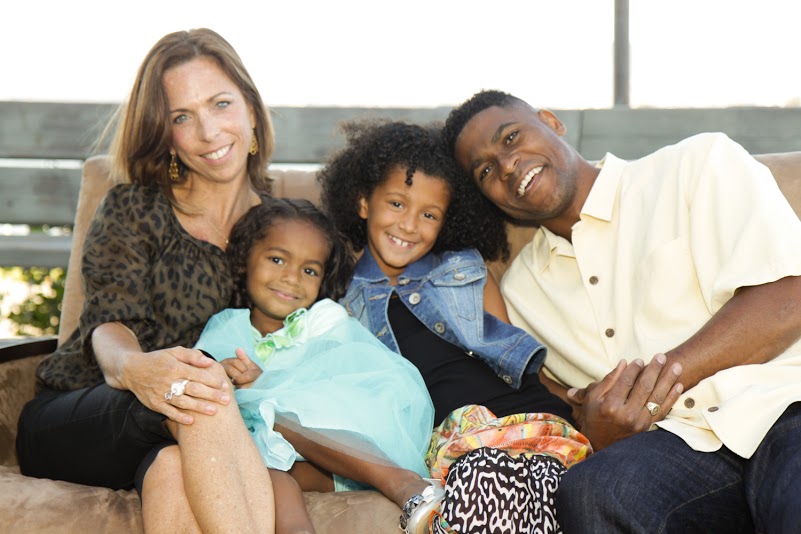 Not all adoptive families will need or desire post adoption services, and some will avail themselves of educational opportunities through books, adoption magazines, or the internet; however, many of them will struggle and benefit from adoption competent services.2 The types of post-adoption services available varies by agency, and may include:
Adoption camps
Counseling for children, including groups for older children
Counseling for families, including assistance with children's attachment, behavioral, and developmental issues
Crisis intervention services
Family activities
Guidance in responding to adopted children's emotional,
Individual or family therapy
Lending libraries
LGBT parenting groups
Newsletters
Online resources
Post-adoption contact support
Post-adoption visits by an adoption social worker
Referrals
Respite programs
Search and reunion support
Specialized children's treatment services, including psychiatric residential services and drug and alcohol treatment.
Support groups
Teen activities
Workshops (topics such as lifebooks, attachment issues, parenting teens and older youth, talking with children about adoption, and transracial adoption)
Be sure to ask any adoption professional or agency that you work with what type of post-adoption services that they can help you access!
Questions to Ask/Consider when Looking for an Adoption Competent Therapist:
Are you a licensed mental health professional or being supervised by a licensed mental health professional?
How long have you been in practice, and what degrees, licenses, or certifications do you have?
Did you complete the ACT or TAC curriculum?
What are your areas of expertise in adoption?
What continuing clinical training have you had on adoption issues?
Who oversaw your training?
When did you complete this training?
What is your experience with adoption and adoption issues? (Be specific about the adoption issues, such as open adoption, transracial adoption, grief and loss, searching for birth relatives, abuse or institutionalization history, or attachment difficulties.)
What percentage of your practice is adoption related?
Do you see the needs or adopted/kinship/foster families and children as unique?
Have you ever worked with children who were not infants at the time of their adoption, or with children in foster care?
Have you worked with children who were adopted internationally?
What are some of the important, but different issues for children adopted as newborns and those placed later?
Do you include parents and other family members in the therapeutic process?
How do you include the parents/caregivers in therapy?
Do you prefer to work with the entire family or only with the children?
Do you give parents regular reports on a child's progress?
Can you estimate a timeframe for the course of therapy?
What approach to therapy do you use?
What changes in the daily life of the child and family might we expect to see as a result of the therapy?
Do you work with teachers, juvenile justice personnel, daycare providers, and other adults in the child's life, when appropriate?
Are you willing to consult with other professions my child works with such as Occupational or Physical Therapist, Special Education Teachers, Psychiatrists, etc. to provide the best treatment for my child and family?
Are you personally connected to adoption?
Things to ask yourself:
Does this person feel like a good fit for you and your child. Personality, gender, ethnicity.
After a few sessions do a self assessment.
Are you looking for short term or long term therapy?
What is your level of commitment?
Other Things to Ask or Consider:
Coverage when the therapist is not available, especially in an emergency .
Appointment times, availability and location.
Fees and whether the therapist accepts specific insurance, adoption subsidy medical payments, or Medicaid reimbursement payments.
Disclaimer
Families created through adoption have unique needs that are not always addressed in traditional therapy settings. Most therapists do not receive adoption training as a part of their standard curriculum. Therefore you want to do your research and seek out a therapist who has supplemented his or her education with adoption specific training. Not all therapists are trained to deal with the needs of adoptive families.
Below is a list of therapists who have participated in post graduate adoption competent trainings (Training for Adoption Competency, Adoption Competent Training - spell out and offer link). However CAA has not verified that these therapists are adoption competent. CAAA does not endorse nor guarantee the quality of service of any therapist listed and we also disclaims all liability from any unethical actions, behavior, or wrongdoing from therapist. This is not a complete list of therapists with knowledge in adoption. The list below is a resource list, not a referral list.
Choosing a therapist who is a good match for your child and your family is a personal process. Please be sure to do your due diligence in researching therapist qualifications and training and please use the list of questions below to help you assess them for yourself. Don't be shy in asking questions and also consider meeting more than one therapist before making a decision. If you want to verify that the therapist has a valid license please use the following Boards:
California Board of Psychology
www.psychboard.ca.gov
916-263-2699
Board of Behavioral Sciences
www.bbs.ca.gov
916-574-7830
Medical Board of California
www.medbd.ca.gov
Here are some links to post-adoption services in California:
PACER (Post Adoption Center for Education and Research) - Support groups for adult adoptees, birth parents, and adoptive parents in the Bay Area and Sacramento.
Post Adoption Link (Sacramento) - Assists all members of adoptive families to thrive through linkages to coordinated education and adoption competent services.
Los Angeles County Post-Adoption Services - The Los Angeles County DCFS Post Adoption Services Unit provides help and support to:
Adoptive parents who are raising children they've adopted through L.A. County DCFS by providing information, referrals to resources, individual crisis counseling and support, monthly support groups, family preservation services, assistance with and recertification of Adoption Assistance Program (AAP) benefits.
Adult adoptees who have been adopted through L.A. County DCFS, by providing information, referrals to resources, individual crisis counseling and support, non-identifying information about birth family members (if the information is in our case files) and by accepting written consent for future contact with birth parents and siblings.
Birth Parents who have relinquished a child or had their child removed from them and placed for adoption through L.A. County DCFS, by accepting written consent for future contact with their child and providing non-identifying information about their adult child
Lilliput a part of Wayfinder Family Services - Lilliput provides Post Adoption Services for families residing in the following counties. Their warm line number is toll free 855-576-4477:
Amador, Butte, Calaveras, Colusa, Del Norte, Glenn, Lake, Lassen, Mendocino, Modoc, Napa, San Joaquin, Shasta, Sierra, Siskiyou, Sutter, Trinity, Tuolumne, Yolo and Yuba.
Aspiranet - Statewide Permanency Support Program - Aspiranet offers support to pre and post adoptive and guardianship families throughout California! Clients are not limited to Aspiranet families and can be individuals served through county welfare agencies, other child serving agencies or community partners.