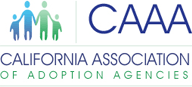 Adopt International: We're Hiring!
JOB TITLE: Social Worker
START DATE: Sept 1, 2022
COMPENSATION: Exempt, Full Time $63,000 - $70,000 – 40hrs/week, benefits
medical, dental and FSA after passing intro period.
Adopt International recognizes the right of every child in the United States and throughout
the world to find a loving, permanent family who will meet their individual needs. Our
vision focuses on making a difference in the lives of children remaining in institutional
care through education and humanitarian efforts. To learn more about Adopt
International, go to http://www.adoptinter.org

Adopt International is looking for an emotionally intelligent Social Worker to join our team
of dedicated professionals to support families in the process of international and domestic
adoption. The Social Worker will report to the Executive Director.

Social Worker Responsibilities include but are not limited to:
o Provide clinical support to adoptive families including counseling/education, guiding
clients in all stages of the home study and post placement process and referring
clients and children to community resources as needed;
o Conduct home studies and post-placement/post-adoption assessments in a timely
fashion;
o Manage and report out to team concerning family status and clinical issues;
o Coordinate services with Adopt International team members and cooperating
agencies;
o Provide training courses to prospective adoptive parents regarding adoption issues
including transracial adoption, adoption trauma and developmental stages of
adoptive children.
o Provide administrative support to clients in completing forms, invoicing and other
documents;
o Consult with Clinical Supervisor, Domestic Program Director, and Executive
Director concerning clinical matters;
o Maintain understanding of the INA, IAA, UAA, Hague, Federal Register, IAAME
regulations;
o Participate in continuing education and training with a minimum of 30 hours every
two years;
o Maintain working knowledge of all Adopt International programs, domestic and
international.
EDUCATIONAL and WORK EXPERIENCE REQUIREMENTS
Master's degree/MSW from an accredited program or equivalent in human services field.
If no MSW, must receive a waiver from the State of California;
or
Bachelor's degree in Social Work from an accredited program and a waiver from the
State of California and is supervised by an MSW or equivalent;
or
Bachelor's degree in any field and prior experience in family and children's services or
adoption and a waiver from the State of California and is supervised by an MSW or
equivalent.
Must also meet CDSS regulations/meets INA/UAA requirements for home study preparer
in 8 CFR 204.3(b)

How to Apply: No calls please. Email cover letter and resume to [email protected]