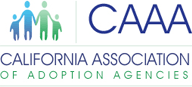 Holt International: Stars on Ice
Holt International: Stars on Ice!
Holt International is looking for volunteers for Stars on Ice 2022 in these two cities: Anaheim, CA and San Jose, CA. As a volunteer, you'll hand out materials, attend the event and watch champion Olympic skaters (for free!) and help find sponsors for children in need!
These are the dates and locations for California:
May 21, 2022 in Anaheim, CA at the Honda Center
May 22, 2022 in San Jose, CA at the SAP Center
For questions, please contact Nate Schiffer at [email protected] or call (501) 414-1617.
We are so grateful for everything you contribute to Holt's work -- and the children we serve around the world.